"UNCLE TUG 'FUNNIEST BOOK EVER' SAY TOP SCIENTISTS!"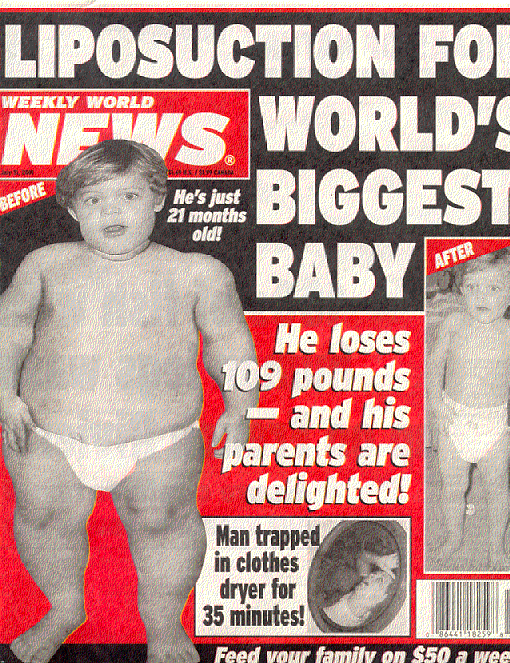 'WING DING AT UNCLE TUG'S AND OTHER STORIES ' is far and away the funniest book ever written, says the latest issue of the World Weekly News, the one with the big baby on the cover and the story about the granny who bit the pit bull on page ten. Also in the issue: Page 6... "Sex Therapist Keeps Terrified Nerd as Sex Slave." Page 4: Man pulls naked wife from jaws of hungry gator." Page 25: "Power massage makes boobs bigger." But the big story is on page 34... "Funniest book ever! Wing Ding at Uncle Tug's, $8.00: Green Bean Press, PO Box 237 New York NY 10013." So there you have it. The ad-- er, I mean the, uh, ARTICLE-- will be running in the WWN for the next four weeks, and each one is destined to become a collector's item.
Tell me more about Uncle Tug and Other Stories
And gee-- where can I meet the amazing author??